Rod building
It's been a while since I've built myself a rod, but have broken so many of them that I need to restock my quiver.
I went through my rod building supplies and found a Fuji Premier graphite handle and some raw pieces of hyperlon a buddy gave me years ago. I took the hyperlon and shaped the handles the old fashion way – took a drill as a mantel, wrapped it in duct tape, and shoved the drilled portion of the hyperlon onto the drill, then wrapped a rag around the drill & clamped it down into a vice. Then I used a set of wood clamps to hold in the trigger of the drill and shaped the drill with various grits of sand paper. Then I chopped the reel seat. Here's the results: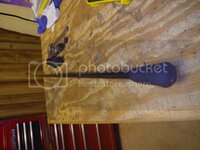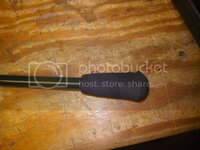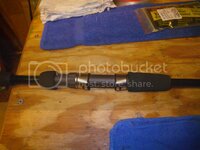 For those who do not know, hyperlon is similar to EVA, but much more dense and durable.
The blank is a SCII Medium Heavy Fast Action St Croix. Since I was going to use this rod for top water and jerk baits, and since I was breaking so many, I decided not to get a top of the line blank and stick with a Premier style. The guides are Fuji Alconite Concept spinning guides. Here's the guides placed on the blank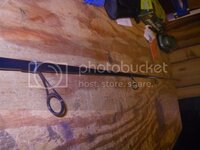 Here's the first wrapped guide. Since the blank is forest green, I went with a green thread with a aquamarine trim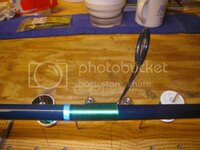 Guides are all wrapped and I'm waiting on a shipment from MudHole for the finish. As soon as I get it, the rod should be done.
I'll post some pix of the finished product.