Joined

Oct 9, 2016
Messages

72
As you may all know from reading my posts and seeing photographic proof of my ideas, fish strike a huge variety of lure shapes and actions. Some are more apt to be struck and those are what I'm on a quest to discover. I've posted about
mini-sticks
working for most freshwater species but included another shape that's a bit apart from the smooth stick shape: cone tails on both ends.
Cone tail sticks
are made by attaching one or two ends of pointed tail sticks to a plastic worm or grub body segment using a candle flame to them together.
The action is different than that of a thin mini-stick seeing as how only the pointed tips twitch and the body segment appears to have
more meat on the hook
.
thin mini stick
bass, catfish and sunfish: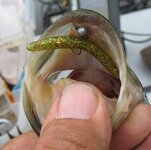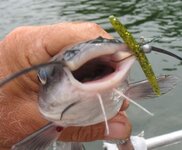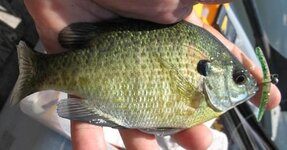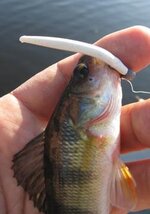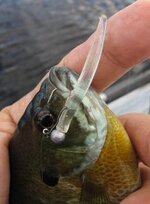 Mini-sticks can be rigged on a small jig from either end.
Cone tails
such as these can't: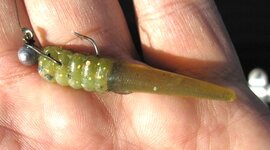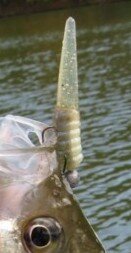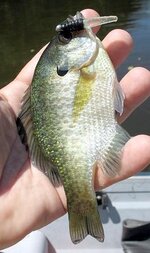 The above
cone tails
have a jerk bait type darting action when twitched horizontal to the bottom, whereas the
double-cone tip lure
twitched in place displays dual-tip twitches: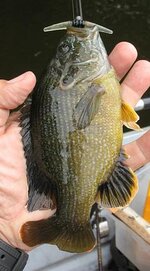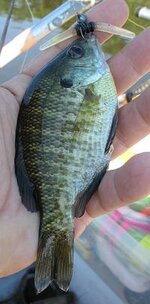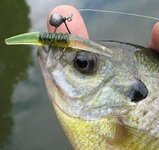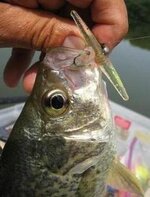 Note the clear plastic.
When it comes to cone tails, they don't have to be short and stubby, but there is still a significant difference in action to the thin min-stick: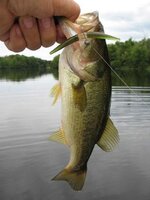 The above examples that have never been on any tackle store shelves or in catalogs are what non-lure crafter anglers run out to buy when introduced the first time. Anglers always hope to find that one great design that will put fish on the stringer every time they fish, but
lure craft
has proven that there is no such thing but that even
small
differences
in design and lure action can make a lure superior to many others in unique ways. This forum site is unique in that we all experience the same fascination when catching fish on lures we create, knowing that little things can make a big difference.
Last edited: