Joined

Oct 9, 2016
Messages

120
This one lake I've fished for over 35 years finally came back from the dead after 3700 grass carp ate habitat fish need to survive. Now crappie are overpopulating the lake with the other species being caught more and more. It's great for me lure-making/ testing so close to home and catching numbers on every outing. Newly discovered are these findings:
1. If I dip the body of a plastic lure in hot plastic to thicken it, it seems to get more strikes and more aggressive ones from fish. This one caught four species in one outing last week: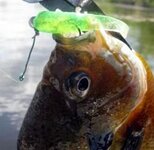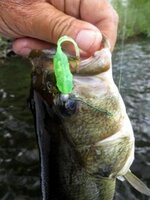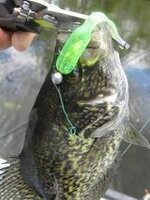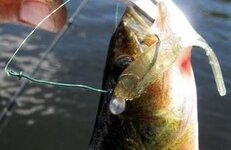 2. Remember the claim that the near-invisibility of fluorocarbon made it ideal for
line-shy
fish? I debunked that due to necessity: dang pickerel kept chewing through my line causing me to lose lures!! (the above example). So in desperation, I happened to have some coated wire in my tackle box and though thick, attached it like a leader that
no
fish could cut. The thick leader + jig caught fish all day long!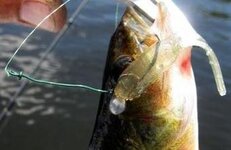 3. See the clear plastic lure in the above photo? I wanted to confirm catching fish that I reported in a previous post wasn't a fluke. It still did well in different shapes and in murky water after 1" of rain the day before: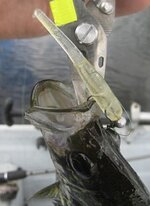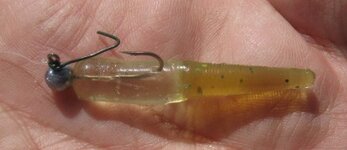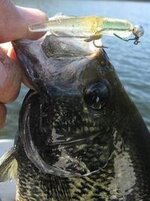 Clear plastic Bobble Tail: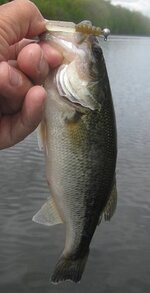 Clear plastic curl tail with thickened body: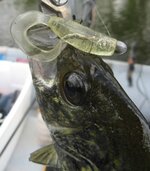 4. Up until yesterday I been catching mostly crappie, perch and gills in 3' of water near large pockets of pads, near wetland brush lines. The lake I fished has a gradual drop into deeper water at the south end and I figured:
why not cast into water 5-6' deep away from shallows?
Not all fish are involved with the spawn. I was right! Not only were fish out there, but the
quality
of fish went up. They weren't schooled tight like in the shallows, but loose groups of fish kept me searching water parallel to the wetlands. Fish like this one kept me busy: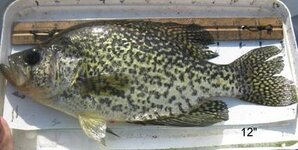 5. Now like many anglers, I'm averse to fishing in high winds over 15 mph and
+25 MPH gusts
in bright sun. Two days in a row the wind would have pushed me into shallow water but for a 15 lb. anchor! The wind though didn't affect the spring bite I found out and finding near wind-protected areas was a priority. It paid off: 198 fish in two consecutive days! In fact, the dock where I launch my boat held a monster school of crappie: one fish after another to the tune of over 25 fish under white caps! (It was at the end of the day and the wind finally got to me forcing me to go home.)
6. Remember the Slugo? I had a similarly shaped lure stored for years and figured to try it rigged on a light jig head. It paid off!: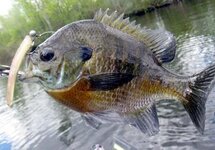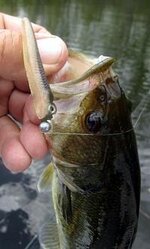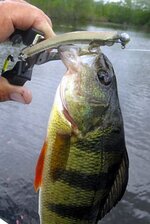 Seemed kinda big for panfish, but they didn't think so.
All in all, two great days that were informative and productive. White and yellow perch, crappie galore, bass, pickerel and large sunfish. My kind of fishing!!!