Day after fishing on the Potomac, a buddy and I jumped into his van and drove 630 miles north the a hotel in Ontario. There we picked up supplies, had a nice dinner, then had our last night in a hotel. We woke early, had breakfast and drove another 230 miles to our destination. There we rented a Jon boat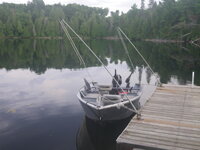 We then motored our stuff to a remote cabin on an island for 8 days of fishing.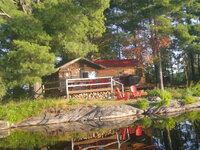 We only checked back into the lodge for new trolling motor batteries and gas.
It was hot. Temps were in the mid-80's with water temps going up to the high 70's low 80's. Fish were deep - we spotted them but most were having a siesta. Couple guys were lake trolling with up to 12 oz of lead and either night crawlers or leeches, but that's not our style. We were there for small mouth and really didn't care about the other fish unless it was a keeper walleye for the hot grease. We never got the walleye but had allot of fun searching for them.
That didn't stop the eagles from fishing too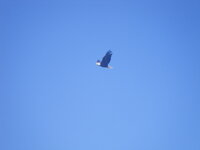 Although the fishing was slow considering what we had in the past, even a blind squirrel finds the occasional smallie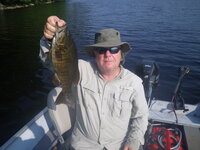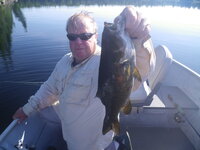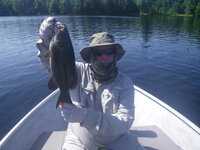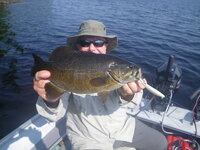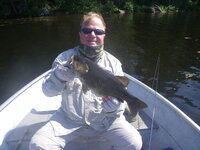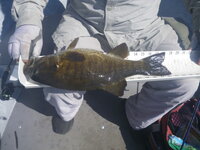 And a few bonus fish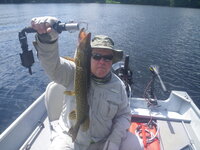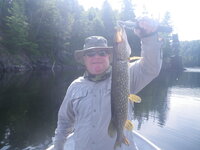 These pike are mean!
All in all, each fish was work - lotsa work. But the area is so nice we booked again for next year.