Joined

Mar 31, 2010
Messages

128
Location
I was at the Dollar Tree a couple of weeks ago looking for different things that I could use for tying as I had read accounts of finding various things at places like these. While I was there I came across an AM/PM 7 day pill box, when I saw it I thought I could use this for something other than meds. At first I was thinking hook storage for smaller fly hooks (which they will work great for if you buy in bulk like I do), then I remembered my Ice Dub box that I bought awhile back and after seeing empty ones selling for around $10 I figured I would make my own.
Parts list:
Pill box
Drill
1/4" drill bit
Ruler/straight edge (if you want to line up holes or you can eyeball it)
Label maker if you want to stay organized (like I do).
Here is the Ice Dub Dispenser for the idea we are trying to duplicate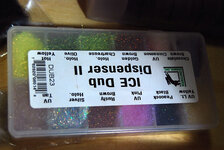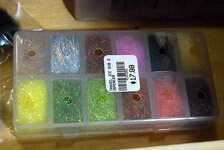 Pill box from Dollar Tree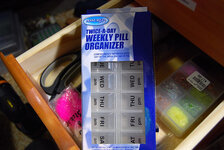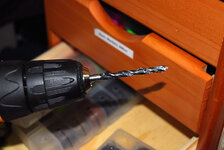 Holes drilled out now time to fill compartments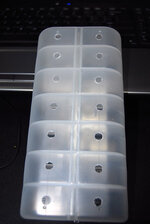 Compartments filled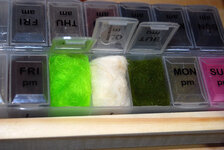 Compartments filled and labeled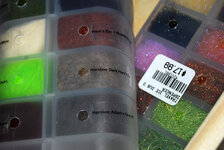 The drawer that my dubbing was stored in was full of fluffy bags of dubbing and now I filled just over 2 of these as I am still building my dubbing collection and have 2 more boxes drilled and ready to go that will more than double my storage in a smaller amount of space.