Lake Perris expert LedHed took my son and I and a couple other great fishermen out for a fun morning of panfishing fun. LedHed's jigs are just killer on the big Bluegills and Redears. We kept 51 fish that averaged about a pound and released several more gravid females. A great day!
LedHed in the fog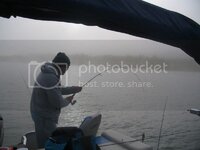 The fish just ate the jigs up!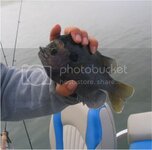 Nice Redear!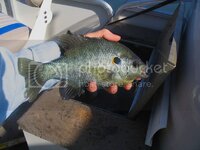 102 fillets of great eating fish.