Joined

Mar 31, 2010
Messages

128
Location
I did some tying last night to finish up all the swaps I am in and I figured since I had everything out I might as well tie some more flies after all the jigs.
Size 14 Elk Hair Caddis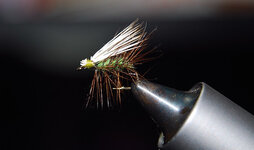 Wire ribbed (hot yellow size small Uni Wire) Teeny Nymph Ginger (looks like off white more than true ginger to me but whatever)
Same as above but in Insect Green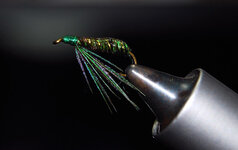 Same but red wire and black pheasant tail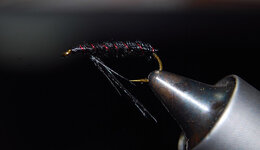 Olive Scud I used actual hair from a hare's mask (fur from a skinned rabbits face) and mixed it to get extra guard hairs (the thicker hairs) to make it buggier. I could tie these things all day long! I love tying scuds quick and simple and they look great!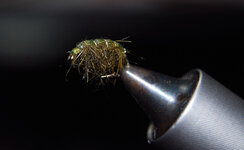 Again