Listenting to the weather report on Wednesday and figured that we would have one more decent day until the rain hit so called Leon and it was game on. Weather report didn't talk about the full moon but since we were booked, we decided to give it a go.
Started off and it was chilly. Wader time.
We really need rain!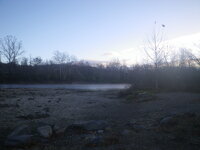 Creek is barely a trickle now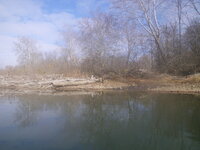 Since the water was so low, found a second trailer in the river this week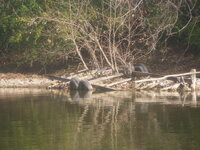 And this poor guy must be bummed?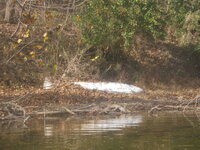 Guess he didn't make it through the rapid?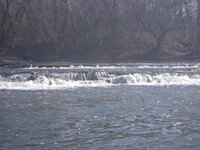 Not sure what this was but I'm assuming it was a rack for the back of a truck?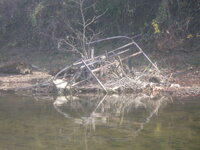 The full moon didn't disappoint. It was slow.
Finally had the skunk out of the boat and was surprised. Haven't caught one of these on this flow for over 20 years.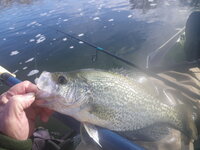 Got another smallie polishing the rocks and then the heartbreak. We were both fishing a fishy spot when I decided to throw a jerk bait. Instant hookup, hit like a freight train, drag screaming, then the fish jumped and shook the bait loose. Buddy said "That was a nice fish" and all I could say was "Yup".