Thread Rating:
Jig Patterns - Inspiration
12-06-2014, 12:11 PM,
AtticaFish
JigCraft Co-Founder / Administrator


Posts: 5,384
Joined: Mar 2010
Location: Attica, OH
Jig Patterns - Inspiration
Not sure how many others do internet searches or just simply bounce around sale and forum site looking for inspiration. Slow days at work are good for such things.
Anyway, i copy pics and links into a file and save it for later to pull up on my laptop while i am sitting behind the vise.
Going to throw a running list here and add to it when i can. Do the same thing for flies as well, so may put up an inspiration thread there too. Anyone else if more than welcome to add stuff here..... just please add a link back to the site the pic was pulled from as a source.
Be warned, i have a soft spot for smallmouth bass and tend to really like creature style jigs.
Pics & links to follow.......................
JigCraft.com : Co-Founder
12-06-2014, 12:13 PM,
(This post was last modified: 12-06-2014, 12:14 PM by AtticaFish.)
AtticaFish
JigCraft Co-Founder / Administrator


Posts: 5,384
Joined: Mar 2010
Location: Attica, OH
RE: Jig Patterns - Inspiration
Crittermite
Page:
http://easterntrophiesflyfishing.bigcart...rmite-tail
JigCraft.com : Co-Founder
12-06-2014, 12:14 PM,
AtticaFish
JigCraft Co-Founder / Administrator


Posts: 5,384
Joined: Mar 2010
Location: Attica, OH
Hot jig nymph
Hot jig nymph
Page:
http://www.flies-stepbystep.com/en_hot-j...n,846.html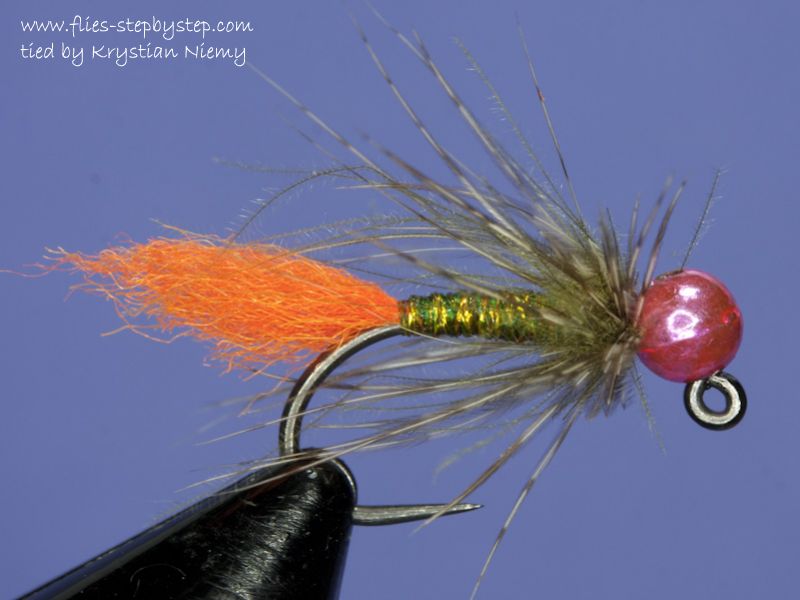 JigCraft.com : Co-Founder
12-06-2014, 12:15 PM,
AtticaFish
JigCraft Co-Founder / Administrator


Posts: 5,384
Joined: Mar 2010
Location: Attica, OH
RE: Jig Patterns - Inspiration
Woolly Bugger Jig Fly
Page:
http://www.flies-stepbystep.com/en_wooll...n,832.html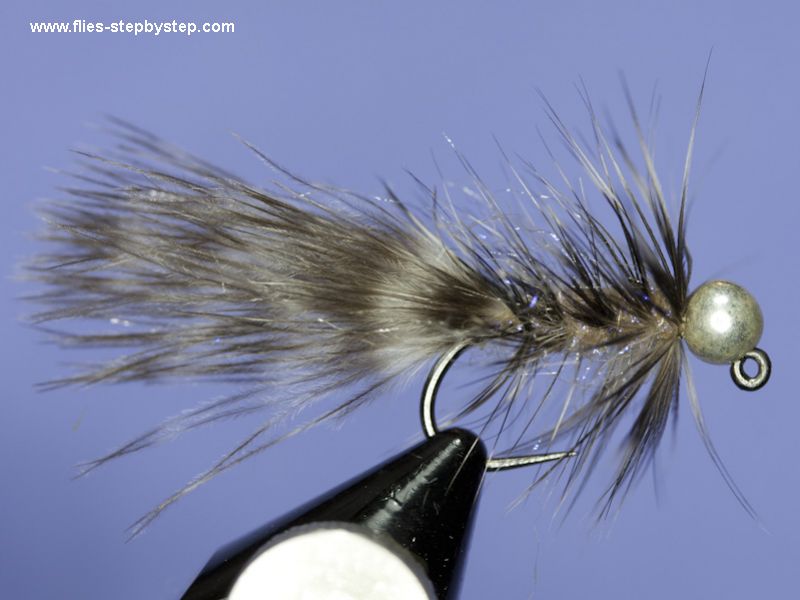 JigCraft.com : Co-Founder
12-06-2014, 12:15 PM,
(This post was last modified: 12-06-2014, 12:16 PM by AtticaFish.)
AtticaFish
JigCraft Co-Founder / Administrator


Posts: 5,384
Joined: Mar 2010
Location: Attica, OH
RE: Jig Patterns - Inspiration
CdC Dzigit
Page:
http://www.flies-stepbystep.com/en_polis...h,748.html
JigCraft.com : Co-Founder
12-06-2014, 12:17 PM,
AtticaFish
JigCraft Co-Founder / Administrator


Posts: 5,384
Joined: Mar 2010
Location: Attica, OH
RE: Jig Patterns - Inspiration
bunny craw jig
page:
http://www.flytyingforum.com/pattern3521.html
JigCraft.com : Co-Founder
12-06-2014, 12:17 PM,
AtticaFish
JigCraft Co-Founder / Administrator


Posts: 5,384
Joined: Mar 2010
Location: Attica, OH
RE: Jig Patterns - Inspiration
Warrantable jig
page:
http://www.flytyingforum.com/pattern12821.html
JigCraft.com : Co-Founder
12-06-2014, 12:18 PM,
AtticaFish
JigCraft Co-Founder / Administrator


Posts: 5,384
Joined: Mar 2010
Location: Attica, OH
RE: Jig Patterns - Inspiration
Two banana jigs
page:
http://www.flytyingforum.com/pattern11890.html
JigCraft.com : Co-Founder
12-06-2014, 12:18 PM,
AtticaFish
JigCraft Co-Founder / Administrator


Posts: 5,384
Joined: Mar 2010
Location: Attica, OH
RE: Jig Patterns - Inspiration
Pike-Perch Jig
page:
http://www.flytyingforum.com/pattern11830.html
JigCraft.com : Co-Founder
12-06-2014, 12:19 PM,
AtticaFish
JigCraft Co-Founder / Administrator


Posts: 5,384
Joined: Mar 2010
Location: Attica, OH
RE: Jig Patterns - Inspiration
Moblie Jig
page:
http://www.flytyingforum.com/pattern11823.html
JigCraft.com : Co-Founder
Possibly Related Threads...
Thread
Author
Replies
Views
Last Post
Minnow Patterns
basser86
4
1,734
02-09-2016, 01:12 PM
Last Post: AtticaFish
Jig Patterns
Kdog
4
1,723
07-14-2015, 05:28 PM
Last Post: dbeam
Jig Color Patterns 2015
Kdog
6
2,433
04-08-2015, 10:26 PM
Last Post: Kdog
I got my inspiration off Facebook! Who'da thought!
Pepop
4
1,455
04-02-2015, 01:19 PM
Last Post: HairyMooseKnuckles
Baitfish patterns
Jigmaker0421
8
2,271
01-18-2015, 08:59 PM
Last Post: Jigmaker0421
Users browsing this thread: 1 Guest(s)